Real Estate and Shopfront Display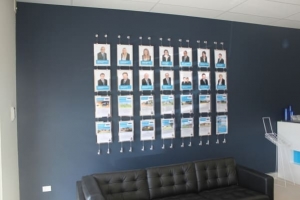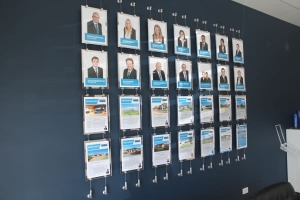 Intelligent Shopfront Display in Perth
Your shopfront is an important determining factor in creating the perfect first impression on your customers. If the front display of your store does not properly show off your products in a way that correctly represents your brand, then, it might inadvertently turn away customers. The same goes for real estate. If people don't even realise the house is on sale, you will never be able to get buyers. With a well-thought-out shopfront and real estate display in Perth from Productive Plastics, you can ensure the right customers are at your doorstep.
What is Shopfront Display
Shopfront display refers to any structure like racks or display tables that are used to put your products and services in view of the passing public so that interested people can see your offerings and get an idea of what you sell. The same can be done for real estate too to let others know that the property is on sale.
Properly Placed: 

Shopfront displays should be placed where they can be seen by passers-by. Shopfront displays are meant to attract customers, so they must be placed at a location where the foot traffic is higher.

Well-Lighted: 

Good lighting can completely change the look of a product, especially in an open space like a store. Shopfront displays are always well-lit. You must use the lights of the correct colour that makes your displayed products pop out.

Proper Protection: 

Besides displaying the products, shopfront displays are also meant to protect those products from intruders. Nothing and no one should be able to gain access to the displayed items while the place is locked.

Easy to Use:

The commodities displayed at the front of the shop need to be changed or rotated from time to time so that the owner can display their full range of offerings. Thus, the display area or case must be easily accessible and operable.
Why Should You Consider Shopfront Display
The advantages of shopfront display include:
Brand Visibility: 

If you have a physical location for your business, then your shopfront acts as the landing page of your brand. You can easily relay to people what your brand stands for based on your shopfront display.

Customer Attraction: 

The main function of storefront display is to allure customers with products and encourage them to make a purchase. Sometimes, even window shoppers will be curious to check out your shop if the display is good.

Customised Display: 

Most shopfront displays nowadays are customisable. You can change the placement, arrangement, and direction of your products on display. This gives the great advantage of allowing you to display anything you like irrespective of its size and shape.

Boost Sales: 

If a shop owner is clever enough to know their market and customer base and what their demands are, then, they can display the products they know will entice customers and convince them to buy from you.
Why Choose Productive Plastics
Here's why choosing us for shopfront displays in Perth is a good idea:
Best Resources: 

Productive Plastics uses advanced hardware and software to manufacture perfectly fitted plastic products. The materials we use are durable and top-grade. Even the production techniques we use are optimised for high quality.

Long Experience: 

We have been serving the people of Perth since 1997. With over 25 years of experience, our knowledge and expertise in the field have reached the level that people consider us with utmost trust for their plastic requirements.

Full Satisfaction: 

Productive Plastics has a friendly and respectful team that walks the extra mile to ensure that the needs of our customers are properly fulfilled. We are committed to providing 100% satisfaction when you hire us.

Customised Designs: 

We are plastic fabrication experts. All our products are made to fit your requirements. They are prepared from scratch based on the measurements provided by the customer. This allows us to fulfil orders of any type and size.
Our Other High-Quality Services
We also provide:
Custom Design Fabrication: 

We use advanced technology to cut and shape plastic to form the product according to the design you bring.

CNC and Laser Cutting: 

Our two CNC profile cutters and two laser cutters help us easily cut the plastic into any shape you require.

Signage: 

Modern technology is used to create acrylic signs of any shape, size, and font for your business or event with ease.

3D Signage and Lighting: 

We also make customised 3D signs and illuminated logos and letters of any size and shape to create the perfect sign for you.

Eleganz Perspex Doors: 

Our high-gloss, waterproof Perspex acrylic doors are perfect for kitchens, bathrooms, or any other part of the house, including outdoors.

Splashbacks: 

We make acrylic splashbacks that not only look better but also last longer and are easy to clean and maintain.

Perspex Acrylic: 

Productive Plastics is a registered WA Perspex distributor. Buy the original product from us and use our services to get fabricate them into any product.

Boat Windows: 

Fit your boat windows with clear or tinted acrylic sheets for better durability and user-friendliness.

Shopfitting: 

Get custom-cut sheets and other plastic products to decorate your store and attract more customers.

Plastic Sheeting: 

We provide custom-cut and fabricated plastic sheeting for all your architectural, commercial, and industrial needs.

Products: 

You can also buy brochure holders, display cases, information holders, lead generation boxes, easels, display risers, trophies, etc. from us.
If you want to upgrade your storefront or let people know that your house is on sale, Productive Plastics can help you with real estate and shopfront displays in Perth.
Contact us to know more.